There's only one way for a woman to get ahead in this world, and that's by fucking.
The sooner a woman realizes that, the sooner she can begin the lifelong process of self-loathing and delusion that is known as womanhood. But at least she can do it in Versace as an international pop idol or famous lady-author.
When a woman opens her legs, she opens the door to a future of success.
Let's see an example of this and talk about my new favorite hooker: Eliot Spitzer's very own Ashley Alexandra Dupre. Who is also my very own Honorary Man of the Month!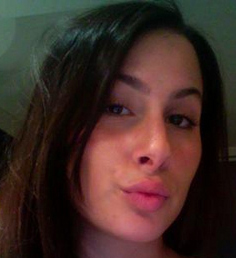 Once upon a time — before a massive political scandal, the destruction of a political career, and an outing as a whore so overpriced she made every all-inclusive resort in the world look like a bargain — Ashley Alexandra Dupre had a MySpace page and an aspiring music career.
"I am all about my music and my music is all about me. It flows from what I've been through, what I've seen and how I feel." -Dupre's MySpace page
In line with her musical philosophy, Miss Dupre's music resembles something you would listen to while spreading $1 bills across the stomach of a Chinese stripper in a pantomime of an ejaculation. That's the kind of money shot that any girl will appreciate.
Today, Miss Dupre's strip house single is being played on every radio station across the United States. We men care about our hookers and are interested in their artistic pursuits. There's nothing strange about that. That's why the line, "I'm paying my way through art school/med school" always works. As eternal optimists, men believe in women. Even the dumber ones who fuck for two hundred dollars a night instead of a mortgage.
But she didn't fuck for two hundred a night. She fucked for four thousand! That's a hell of a living for a horse-faced 22 year old whose only skills are the ones God gave her.
As a man, success comes in great waves. We can see waves of success coming from a mile away and we have ample time to prepare and anticipate with our man brains. We have time to catch the wave and ride it to riches on our indestructible penises. Fuck that's manly!
To a woman, success comes like getting punched in the vagina in the dark. They have no idea when it's coming, but one thing's for sure, if their legs are closed nothing is going to happen.
When opportunity knocks, a woman doesn't answer the door, she opens her legs.
Abraham Lincoln failed at running for a bunch of political positions before he won the presidency. I don't remember what they were, but I remember reading them on someone's refrigerator and I remember being not only impressed by it, but impressed that said person had printed it out on some shitty Xerox paper. The point is, success is a numbers game. When women loosen the drawstring on their vagina, they spin the Wheel of Fortune. Sometimes they win small, like a free house in Des Moines and a free car and two little kids to smother to death. But other times, they win international stardom.
You have to be in it to win it. For women, "it" means "bed".
Imagine if Divine Brown had had an aspiring music career before blowing Hugh Grant. She might have been in Austin Powers 3 instead of Beyonce. Who can say? I don't know for a fact, but I would bet $50 on it. Miss Ashley Dupre is now going to have a future bright with success and shiny things and will probably not ever have to fuck for money again. Except that she will because she's a woman and prostitution is embedded in her whore-DNA.
Just like Jessica Hawn, Kim Kardashian, and the slew of published escort and prostitute bloggers; these hookers should be celebrated. They're removing the middle man of flowers, drinks, conversation, and pretending to listen to bullshit about golden retrievers for half an hour. Removing the middle man is manly!
I support this whore. You should too.
College Callgirl – "You guys know my feelings on romance (to recap: fuck it)…"
Belle de Jour – To be fair, British girls are all about two steps closer to prostitutes anyway.
Tracy Quan – Not the figure skater, though she probably would wear the outfit for fifty bucks.
More pictures of this hooker.